We design websites that are not only appealing, but that also conform to international standards.


Revamp your website,
Improve your online visibility

SEO
SMM
CRO






We design websites that adapt to your BlackBerry, iPhone, iPad, netbook, Kindle and many other devices whilst keeping optimum resolution
Responsive Websites





We ensure that your website is visible not only on search engines but also on social media sites such
as Facebook, Linkedin, Twitter, Google+ and many more
Search Engine Optimization
SEO
SMM
CRO







Request a quotation

We offer a solution that enables our customers to transform their data centers and service delivery using revolutional IT infrastructure.
Virtualized data centers


Why Azure?
Integrate on-premises apps and data

Save Money
Move faster
The cloud for modern business

Read More
Protect sensitive data, such as credit card information, usernames & passwords exchanged during each visit (session).
We are a digicert authorized partner.

Web Design, Custom Application Design, Search Engine & Social Media Optimization Experts
Techd Out Ltd is a registered Gold partner of Datalocker inc. This partnership helps us ensure that our customers get and end to end cybersecurity solution especially for the regulated industry.
Microsoft Azure is a growing collection of integrated cloud services—analytics, computing, database, mobile, networking, storage, and web—for moving faster, achieving more, and saving money.
SMS messaging service provider offering two-way SMS communication services straight from your internet enabled computer. The Bulk SMS gateway reaches across borders and connects to over 800 mobile network operators world-wide.
If you are seeking a competitive advantage on your competition and guaranteed service levels for your technical support, or customer service needs, then our service help desk portal will help you find what you're looking for.
Our SACCO Management Solution under the brand name Infinacs is a web-based application that runs on any web browser.
Microsoft Office 365 is a set of cloud hosted services that enables users convenient access to email, calendars, document sharing, instant messaging and web conferencing.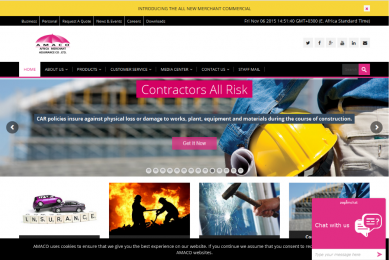 Africa Merchant Assurance Company Limited is incorporated in Kenya and is licensed to transact…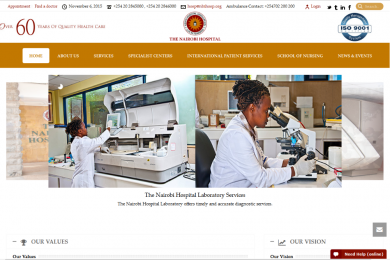 Opened in 1954, The Nairobi Hospital has excelled in medical expertise and services provision…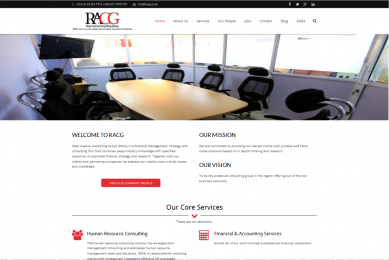 Rose Avenue Consulting Group (RACG) is a financial Management, strategy and consulting firm that…