Techd Out Limited is your trusted authorized gold distributor of Datalocker.com products in Eastern Africa. Established in 2018, we have quickly emerged as a leading provider of secure data storage solutions in the region. Our partnership with Datalocker.com allows us to deliver cutting-edge encryption technology, ensuring the utmost confidentiality and protection for your sensitive information.
In addition to our expertise in data storage, we are also passionate about website design and maintenance. Our skilled team of web designers and developers stays up to date with the latest trends and technologies, enabling us to create visually stunning and user-friendly websites that represent your brand and drive engagement. Whether you require a simple brochure website or a complex e-commerce platform, we have the expertise to bring your vision to life.
Techd Out Limited takes pride in our commitment to excellence and customer satisfaction. We understand that every business has unique requirements, and we tailor our services to meet your specific needs. With attention to detail and a focus on delivering exceptional results, we have built a strong reputation as a reliable and trusted partner in the region.
As an authorized supplier, we also provide genuine Intel NUC computers. These compact yet powerful devices offer high performance and versatility, making them suitable for various applications, from office workstations to multimedia centers. At Techd Out Limited, we ensure that you receive reliable Intel NUCs with excellent customer support.
Since our incorporation in 2018, we have been dedicated to forging lasting partnerships with our clients. By establishing open lines of communication, understanding your unique needs, and providing personalized solutions, we empower your business to thrive. Our team of experts is always ready to assist you, whether you need advice on the best data storage solution for your organization or guidance on creating an impactful online presence.
Choose Techd Out Limited for secure data storage, professional website design, and reliable Intel NUC computers. Let us help you harness the power of innovative solutions and unmatched customer service to drive your business forward.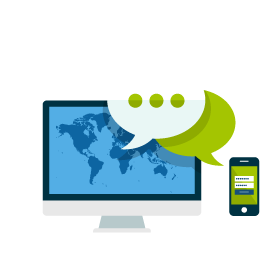 Our team of specialists consistently delivers outstanding results combining creative ideas with our vast experience. We can help you build a sustainable, meaningful relationship with your clients by engaging them with your brand using social media.
Whether your business requires Network Management, Data Center solutions, Unified Messaging, Business Intelligence, Virtualization or Customer Relationship Management, Mobility services; or you're simply looking for the ideal Security Solutions software; Data-Spot Technologies Limited will identify the perfect IT solution for you.
Our vision at Techd Out Limited is to be the premier provider of secure data storage solutions, innovative website design, and reliable computing technology in Eastern Africa. We aim to empower businesses with cutting-edge technologies and exceptional customer service, enabling them to thrive in the digital age.
At Techd Out Limited, our mission is to deliver tailored solutions that meet the unique needs of our clients. We strive to provide top-quality data storage products, professional website design services, and reliable computing solutions, backed by our expertise and commitment to excellence. Our goal is to exceed customer expectations and establish long-term partnerships based on trust and mutual success.
Customer-Centric Approach: We place our customers at the heart of everything we do. We actively listen to their needs, provide personalized solutions, and ensure their satisfaction through exceptional service and support.
Innovation and Technology Leadership: We embrace innovation and continuously explore emerging technologies to stay at the forefront of our industry. By leveraging the latest advancements, we deliver cutting-edge solutions that drive business growth and enhance efficiency.
Integrity and Trust: We operate with the utmost integrity and transparency, earning the trust of our clients, partners, and stakeholders. We uphold the highest ethical standards, ensuring that every interaction is conducted with honesty, fairness, and respect.
Expertise and Professionalism: Our team consists of skilled professionals who are experts in their respective fields. We foster a culture of continuous learning and development, allowing us to provide knowledgeable advice, deliver high-quality solutions, and maintain the highest standards of professionalism.
Collaboration and Partnership: We believe in the power of collaboration and value strong partnerships. By working closely with our clients and strategic partners, we foster mutual growth and success, creating a network of support and innovation.
Social Responsibility: We are committed to making a positive impact on society and the environment. We actively seek sustainable practices, promote diversity and inclusivity, and contribute to local communities through social initiatives and responsible business practices.
By embodying these principles, Techd Out Limited strives to be a trusted and respected leader in the industry, driving technological advancement and enabling businesses to thrive in the digital era.